Yap
Introduction
Yap is an island in the Caroline Islands of the western Pacific Ocean, located between Palau and Guam. It belongs to the Federated States of Micronesia. Yap island (or Yap Islands, as in fact Yap consists of four continental islands sharing the same coral reef) is worldwide famous for its stone money - large stone disks with a diameter reaching up to 4 meters, and a hole in their middle; those stones still carry value today for Yapese people, but they are not usually moved when ownership changes. A couple of thousands of them can therefore be seen all around the islands.
The other fame of Yap comes from mantas. There are more than 100 manta rays year round in Yap, and even more can be seen from December to April. Since they gather at specific locations well known by the divemasters, an underwater encounter with mantas is very likely to occur. While we came to Yap specifically to dive with mantas, probably like most divers, we were most impressed by wall dives: fantastic visibility rarely seen around the world, large number of sharks, limited number of divers and good health of corals make this destination one of our favorite.
There are still small problems with accessing Yap. Continental Micronesia, the only airline with regular flights to Yap, arranged an incredibly inconvenient schedule: planes land and take off between 2 and 4 am exclusively, which can make the trip quite tiring. Not to mention that local authorities at the airport are really not helping the process - we had to wait 45 minutes in line to get a single stamp in our passports, and 45 other minutes to have all our bags opened and checked; for an island that is heavily depending on tourism, this is really not acceptable.
What to do apart of diving in Yap? There is a great view from the top of the island, and crossing through the island by boat is a must (this can be done after diving if you dived on the West coast of Yap); finally, food can be quite good, especially the crab and lobster dishes.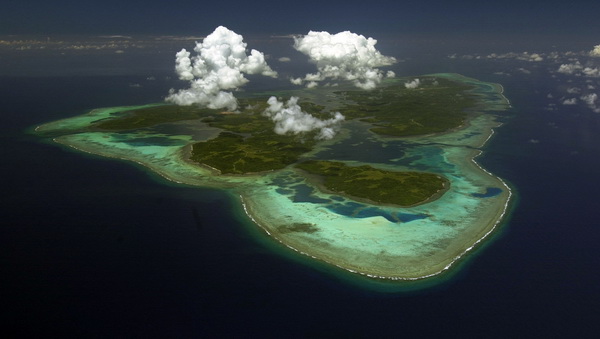 Travel facts
Calendar
| | | | | | | | | | | | |
| --- | --- | --- | --- | --- | --- | --- | --- | --- | --- | --- | --- |
| Jan | Feb | Mar | Apr | May | June | July | Aug | Sep | Oct | Nov | Dec |
Infrastructures
Yap Divers

(diving center)

telephone

: 691 350 2300 (from US: 800 348 3927)

address

: PO Box MR, Yap, FSM 96943

comments :

Yap Divers is the diving center of the Manta Ray Bay Hotel, and is located inside the hotel just 10 meters from the pool. The front desk, the rooms, the pool, the boat hosting the restaurant and the diving center are so close to each other that divers can easily go from one place to another between two dives. Jan Sledsens, the Dive Operations Manager, had its diving center very well equipped, with camera tables, personal lockers and hangers for your equipment, and rinsing tanks always in pristine condition. A large white board tells all divers on which of the seven boats they will be on, and divers only have to bring their equipment in front of the boat - the crew will bring everything on board and prepare the tanks.

Boats usually leave in the morning for a 2-tank trip, with divers staying 1 hour on board for the interval surface, during which cold water, hot tea and snacks are provided. An afternoon dive can be arranged, too. We very much appreciated the dedication of Jan and his team: because guests arrive in the middle of the night by plane, it is difficult to dive that same morning; this is however not a problem, as Yap Divers organizes 2-tank dives in the afternoon the day of the arrival, if requested. Another great feature of Yap Divers is that all Nitrox is completely free. And if you are not certified, Yap Divers is a great place to study and get an extra certification, from Nitrox to PADI Divemaster - teaching can be made in English, French, German and Dutch!

Manta Ray Bay Hotel

(hotel)

telephone

: 691 350 2300 (from US: 800 348 3927)

address

: PO Box MR, Yap, FSM 96943

comments :

The Manta Ray Bay Hotel is one of the few hotels that are really a dedicated dive resort built for divers. Bill Acker, the owner and a dive instructor, founded the diving center in 1986 and still nowadays sometimes gets on a boat with guests. Manta Ray Bay Hotel features 35 air-conditioned rooms, which are classified as Standard, Ocean View and Deluxe Ocean View. All rooms have private bathrooms and are extremely comfortable, with natural rattan furniture. The nicest Deluxe Ocean View rooms - which are worth the price difference - have even a small private pool just in front of the sea. The 3-stories hotel itself is quite compact, it takes just a minute to walk from your room to the small pool located on the ground floor in front of the sea and the SV Mnuw, a hundred year old South Seas Schooner where the restaurant and bar are located. It is a unique feeling to enjoy a cocktail at sunset or eat a Mangrove Crab for dinner on this old but fully renovated boat, from where there is a unique view on the hotel and the bay. When we last visited Manta Ray Bay Hotel, a French cook was in charge of the restaurant, and the dishes were really impressive! We heard however that food can be sometimes inconsistent in that restaurant.

Together with Captain Don's Habitat in Bonaire, this is one of the few hotels were we felt 100% comfortable as divers.
Diving Sites
rating : 4.0

visibility

: more than 30 m

description :


This site is the deepest drop-off on the west coast. The variety of corals is remarkable, with lots of hard and soft coral at shallow depth, and black coral under 25 meters. Many of those corals are scattered on the wall itself. In the blue, about 18 sharks (white tips mostly, with a grey shark) were swimming relatively close to the divers. Most of the dive was spent on the top of the wall, watching those animals. Many reef fish near the surface, as well as a couple of bumphead parrots. The visibility was fantastic, with more than 30 meters of horizontal visibility - one of the best we have ever seen! From this spot, the shortest way back to the hotel passes through a channel in the middle of the island, offering great sights on the island.

description :


A fantastic landscape for this dive, which is at the south tip of the Yap island: a network of narrow canyons and small caverns, but always with sunlight. Hard corals are creating some small shallow lagoons, with many reef fish. We could see several nudibranchs on this site. Outside the caves, a drop-off goes down to about 60 meters. Considered as a good spot for sharks, although we have not seen any.

description :


A gradual slope with beautiful corals; some of the lettuce coral have been destroyed by typhoons, while younger ones are in perfect condition. 2 reef sharks, 1 turtle and several schools of fish, including a large school of blue and silver snappers which almost completely surrounded us during the dive. Said to be a good spot for jacks and barracudas.

description :


The most famous dive site of the island, since this is the spot where boats bring divers who want to approach manta rays. A channel in the coral, with a width of 10 to 15 meters, and a cleaning station on each side where manta are usually seen. Divers start the dive directly in that channel, and follow it toward the land until they reach the location indicated by the divemasters. Divers then lay down on the flow and wait for the mantas. When they arrive, the dive gets really interesting, as those animals are passing just 3-5 meters over the head of the divers, which increase the impression of mantas flying! While, on the paper, this is a very attractive dive, there are in fact a couple of drawbacks. First, visibility is often reduced to less than 10 meters, as it is the presence of suspension that is attracting mantas; there is often some current; and being a really famous diving site, there are often several boats at the same time on this spot, and many divers underwater (at least for Yap standards, as the density of divers is still very acceptable); but the real issue is that if no manta is coming, this dive can be really boring, since there are only limited fish and corals on this site. Better early in the morning, as at that time, chances of encounters are higher.

Pictures below were taken by the staff of the diving center, when visibility was at its best.

description :


The northern boundary of the dived area on the east cost of Yap, relatively close to Valley of the Rays. A gradual slope followed by a drop-off with large pinnacles. Lots of hard corals and some giant clams, with a good variety of reef fish.